The Open Edge Computing Initiative was present at this year's ConnectX Expo in Orlando, FL. Initiative members Carnegie Mellon University and Crown Castle partnered with MobiledgeX to form part of the 5G Connected Community space.
The video below highlights the space sponsored by Crown Castle. To the left was the booth presented by CMU featuring OpenRTIST running at the edge; to the right, MobiledgeX with their face detection comparison between edge and cloud. A representative from Crown Castle engages with show floor participants while OpenRTiST stylizes their conversation.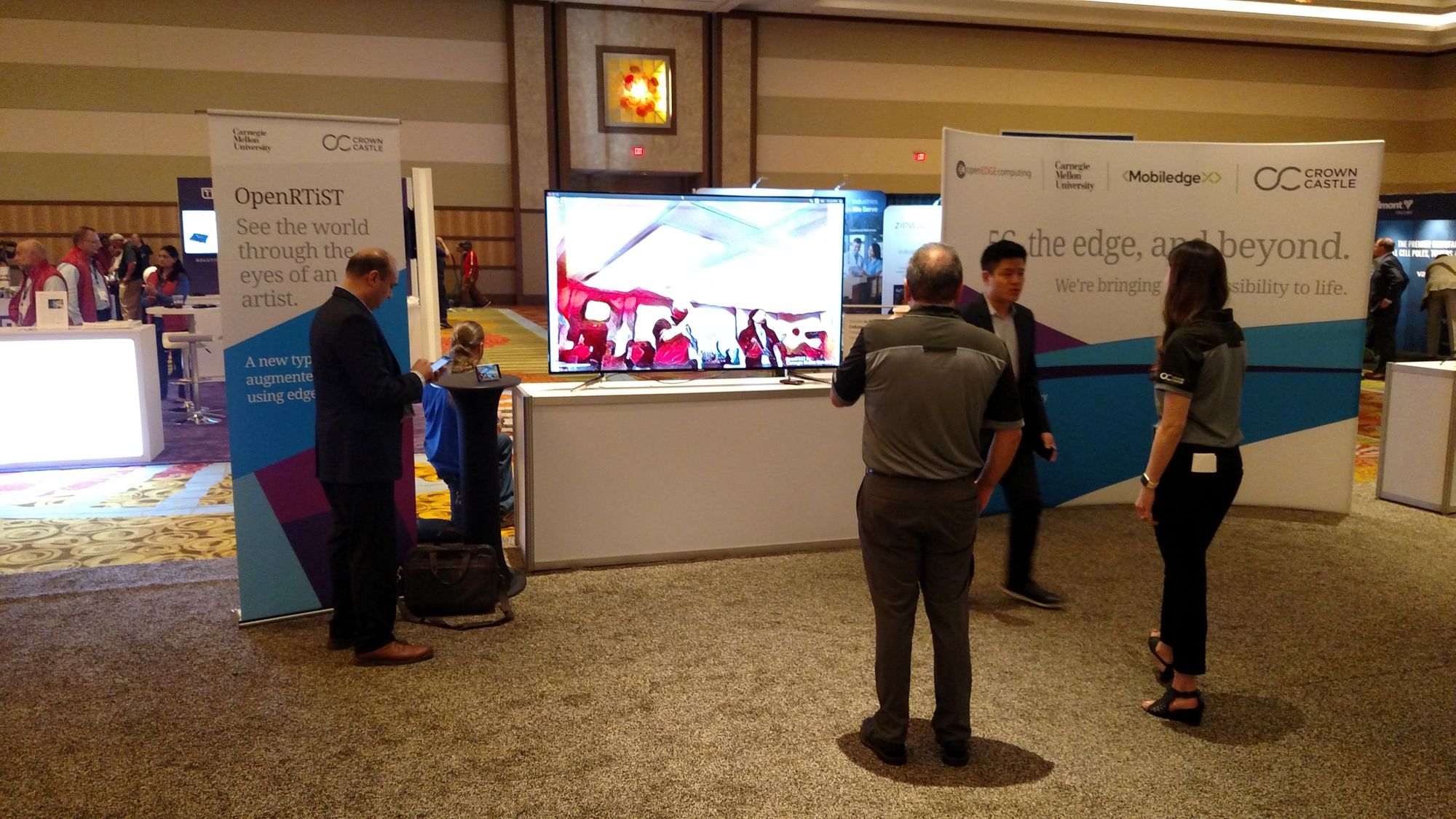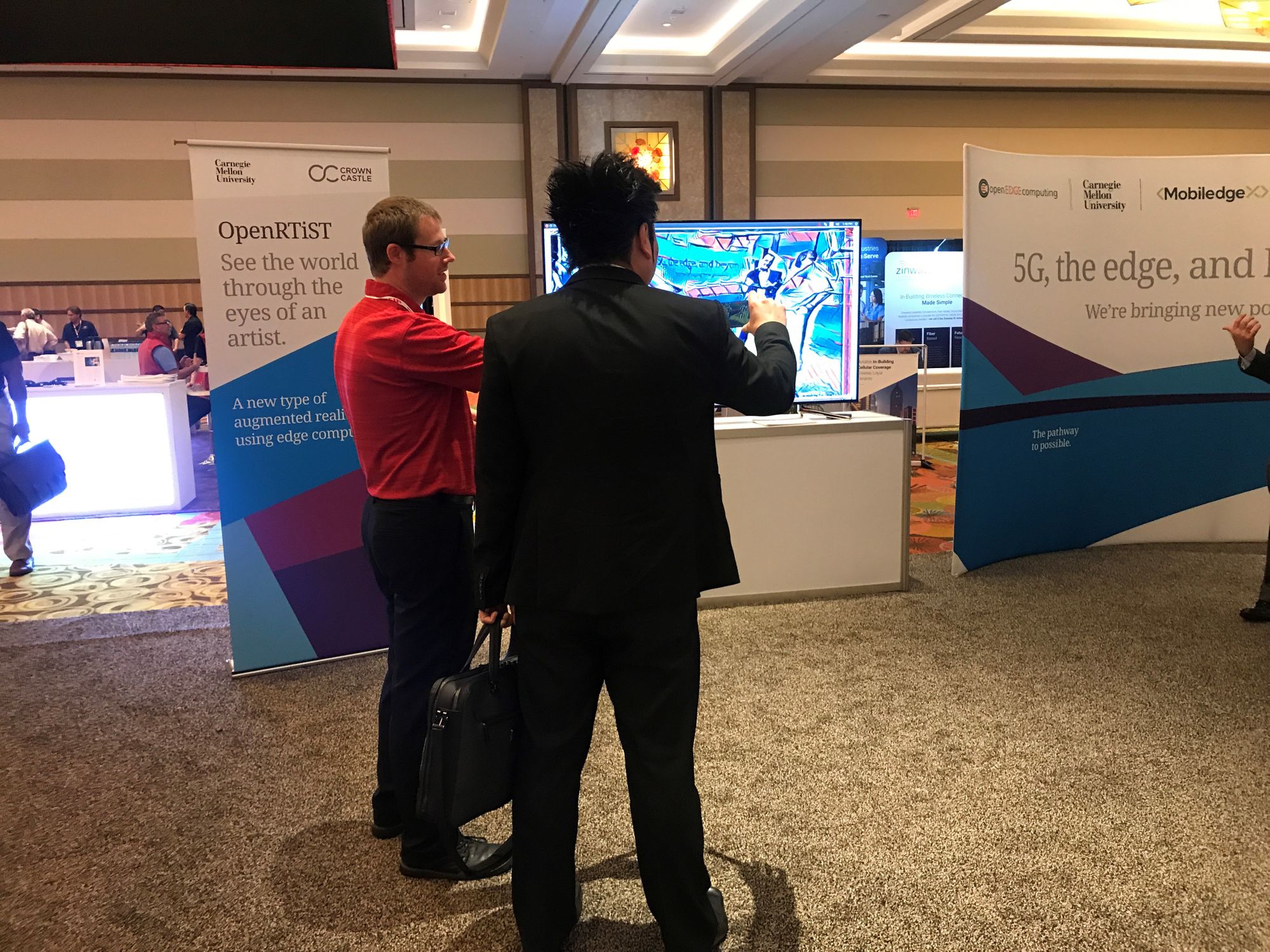 I would like to thank all the Crown Castle folks who provided logistical support and who helped out at the booth. It was a fantastic expo and a great opportunity for us to educate and evangelize edge computing.